Since 2008, Powertec, a pioneering French company, has been at the forefront of portable solar charger design. Capitalizing on flexible, robust, waterproof and highly efficient technologies.
Powertec has rapidly established itself as a French leader in the field of nomadic energy, particularly when it comes to nomadic solar panels.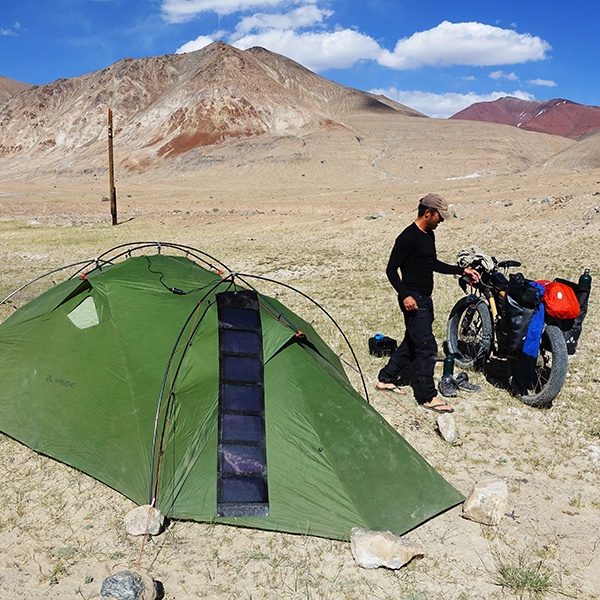 France's leading manufacturer of nomadic solar panels
Our nomadic solar panels are specially designed for expeditions in hostile or extremely isolated environments, long-distance hikes and other extreme outdoor adventures.
These adventures require a crucial combination of four key factors: weight, power, size and robustness. Powertec solar panels, the result of in-depth consideration of outdoor needs and a range specially designed for today's electronic devices (smartphones, running watches, drones, outdoor boomboxes, headlamps, etc.), meet all these requirements.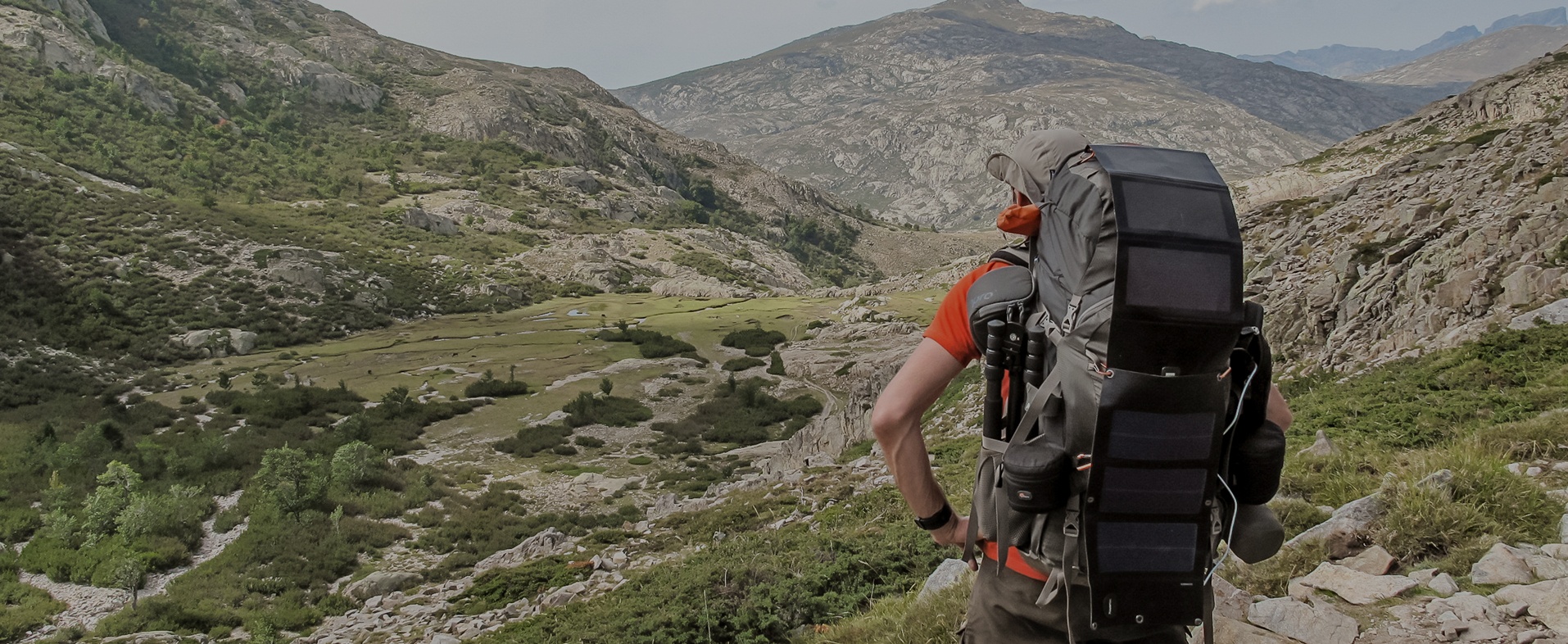 If Powertec panels meet all these requirements, it's the fruit of a long process of reflection on outdoor needs, coupled with the development of a range particularly suited to today's electronic devices (smartphones, running watches, drones, outdoor boomboxes, headlamps, etc.).
Powertec Innovation: The First PT3 USB Charger
It all began in 2008, when laptops invaded the planet and we began to be confronted with discharged batteries.
Powertec decided to work on the first USB charger that could replace the mains or USB charger on your PC: the PT3 USb was born.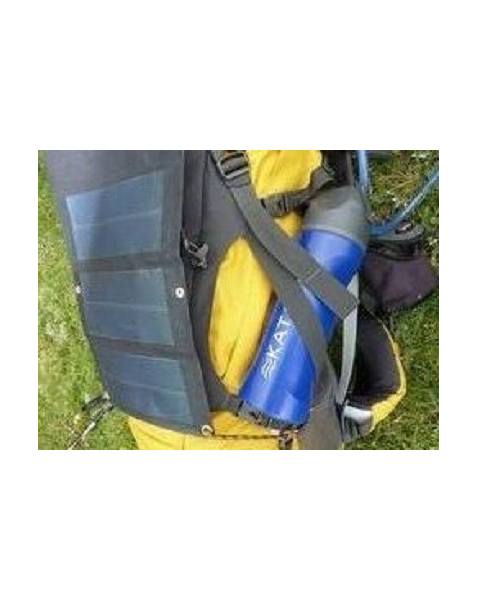 Since then, we've reached the 4th generation of this panel, which has enabled us to miniaturize it and lighten it by 30g compared to the original model. This led to a growing need to charge reflex-type cameras – with 7 to 8V batteries – using universal chargers in general: the PT 12V range was born, with the PT12 and PT25 in particular, perfectly suited to this purpose as they offer female cigarette-lighter sockets for charging everything as if in a car.
The Technological Advance: The PT 21 Hybrid Model
Since then, the largest of the standard 12V panels has become a 5 & 12 hybrid incorporating an MPPT, an electronic system that uses an accumulator to dampen drops in intensity.
The PT 21 – now makes it possible to charge an external Power bank via its USB-C port type PT111 generating 19 / 21V in order to charge a laptop as well as all other devices on the market.
This range of flexible folding panels launched in 2017 is a so-called semi-flexible range designed with Sunpower panels that offer the best efficiency on the market.
The PT6, Pocket Power, PT11, PT16 and PT21 will charge all your USB devices with currents ranging from 1000 to 3000 mAh.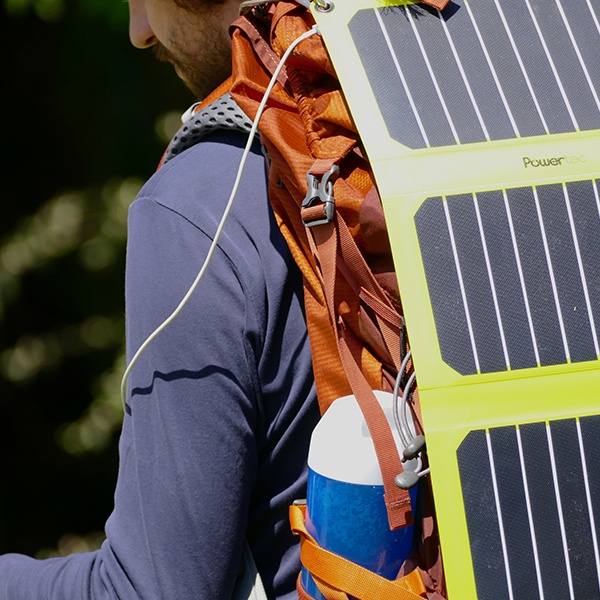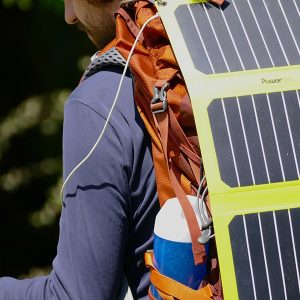 For the first time ever, the PT16W incorporates a dual output coupled with an MPPT – maximum power tracker – which optimizes the power generated (2300mA V and 1A at 12V) for just 450g! Discover our full range of solar chargers in our Powertec store.
Powertec Design
In Sun We Trust !!