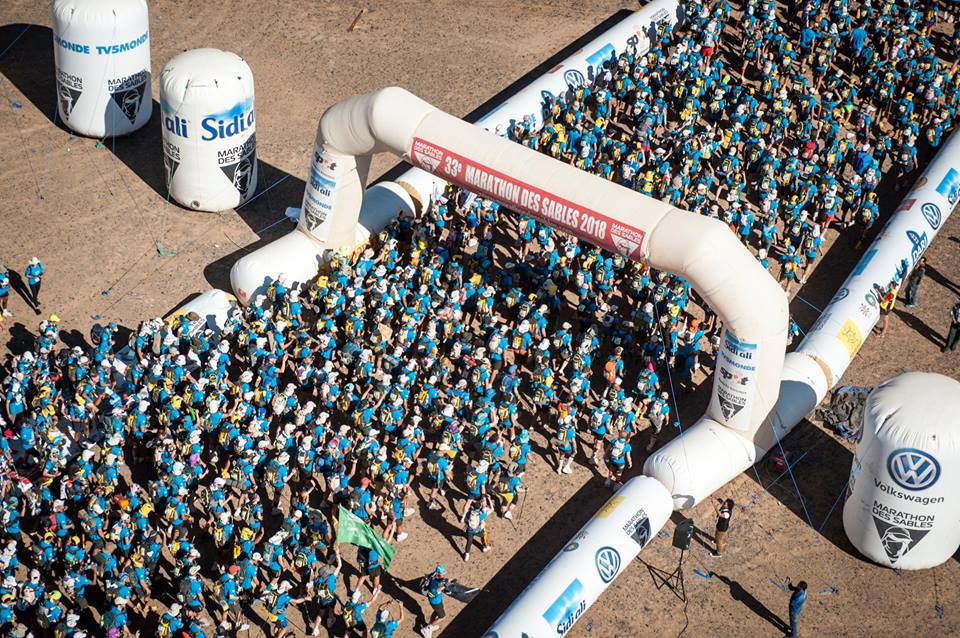 The 34th MARATHON will take place from April 5 to 15, 2019 in the Sahara Desert South Morocco. It is a race open to walkers, in stages, self-sufficient in food and free pace … in short total autonomy!
It takes place over a distance of 250 kilometers, with the obligation for each competitor to carry his own equipment (food and material obligatory).
More than a physical performance, this Marathon is above all a human experience. Did you know that you can run for a cause and raise money for a charity?
The mandatory equipment includes a headlamp and its spare batteries.
Today, thanks to the USB chargeable frontals, you will be able to recharge your lamp thanks to a USB solar charger specially designed for the uses in total autonomy.
The PTFLap 4 weighs only 90g for a mini size of 19 * 16 cm and 2mm thick. It is simply the lightest and most powerful USB solar charger on the market. Its 800mAh @5V will allow you to charge your GPS watches type Garmin, USB frontals, external / backup batteries and most smartphones (except iPhone, model Puissance de poche 6,4W minimum)
This Marathon is environmentally friendly and tries to contain waste so that it can take place for many years to come!
Powertec is proud to support the teams participating in this race with a promo code offering 20% discount on the 3 lightest and most suitable models for this event : PTFlap4, PTFlap6 and PT Pocket Power 6,5W – Code "coucou2019"
Come on, have a good race!
www.powertec.fr
In Sun We Trust !