Introduction
As our dependence on energy continues to grow, the need for a portable and reliable power source is greater than ever. This is where the portable energy station comes in.
Whether you're camping, hiking, or facing a power outage, a portable power station can be the perfect solution. And among the many brands available, Powertec stands out for its quality and performance.
What is a portable energy station?
It's a compact, transportable device that stores electricity for later use. It can charge or power a variety of devices, from smartphones and laptops to household appliances and power tools.
The advantages of a portable power station
A portable power station offers several advantages. It provides a reliable source of power when traveling, during power cuts, or in areas where electricity is inaccessible. It's also environmentally friendly, especially when coupled with solar panels for renewable recharging.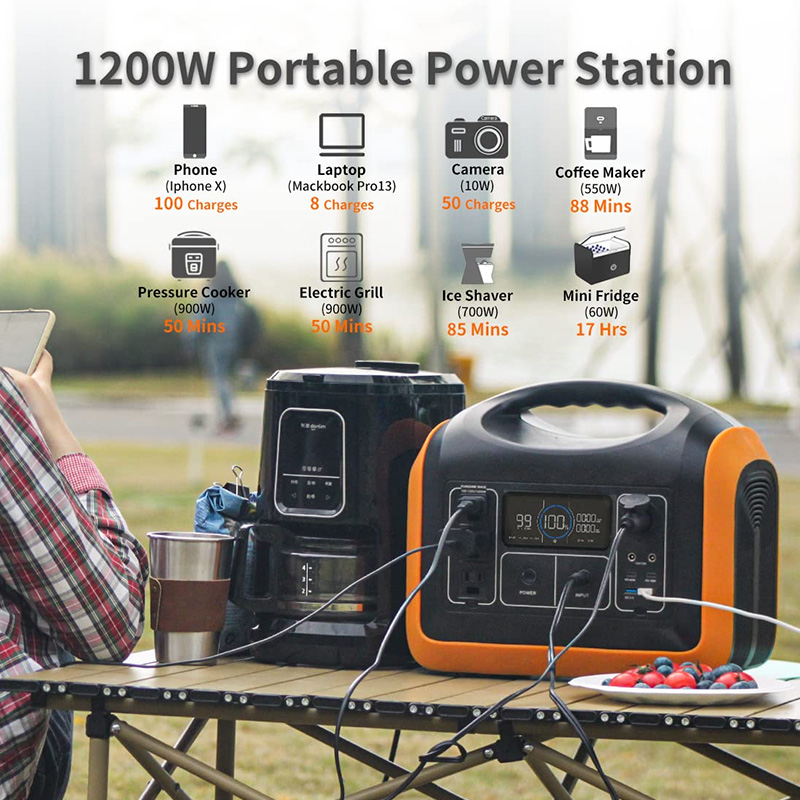 Powertec: the benchmark in portable power stations
Among the many brands available, Powertec stands out for the quality and performance of its portable power stations. With a wide range of products adapted to different needs, Powertec offers robust, efficient and durable portable power solutions. Their power stations are designed to withstand the rigors of outdoor activities, while offering sufficient capacity to power a variety of devices.
Choosing the right portable power station
There are several factors to consider. First, capacity. This refers to the amount of energy the station can store. Next, the type and number of ports available to connect your devices. Finally, the size and weight of the station to facilitate transport.

How to get the most out of your portable energy station?
To maximize the efficiency of your energy station, keep it charged and ready for use. If possible, pair it with a solar panel for a renewable energy supply. Also, follow the manufacturer's instructions to ensure safe use and extend the life of the station.
FAQ:
1. How does a portable energy station work?
A portable energy station is a rechargeable battery that stores electricity for later use. It is charged via a household outlet, solar panels or a car cigarette lighter.
Once charged, it can power a variety of devices via its various output ports. An energy management system regulates power distribution, protects against power surges and optimizes battery efficiency. In short, it's a "portable power outlet" for energy where and when you need it.
Conclusion
The portable power station is an extremely useful device for anyone in need of a reliable, transportable power source.
Whether you're an adventurer, a remote worker, or simply someone who wants to be prepared in the event of a power cut, a portable power station can be an ideal solution. And with trusted brands like Powertec, you can be sure you're investing in a quality product.