Preparing well for your hike is a guarantee of safety and unforgettable moments.
You dreamed of becoming an adventurer like Nicolas Vanier (known for the many films of his adventures), Mike Horn (extreme hiker), Ranulph Fiennes and Eric Larsen (polar explorers), Felix Baumgartner (parachutist and extreme jumper) and Kilian Jornet (mountain climber winner of great ultra-trails). Maybe these men inspire you? You too, push your limits and travel the landscapes when hiking, whether you are a beginner or experienced. However, treks are not to be taken lightly and require preparation. We'll give you some tips before you go on an adventure, including some interesting tours to explore.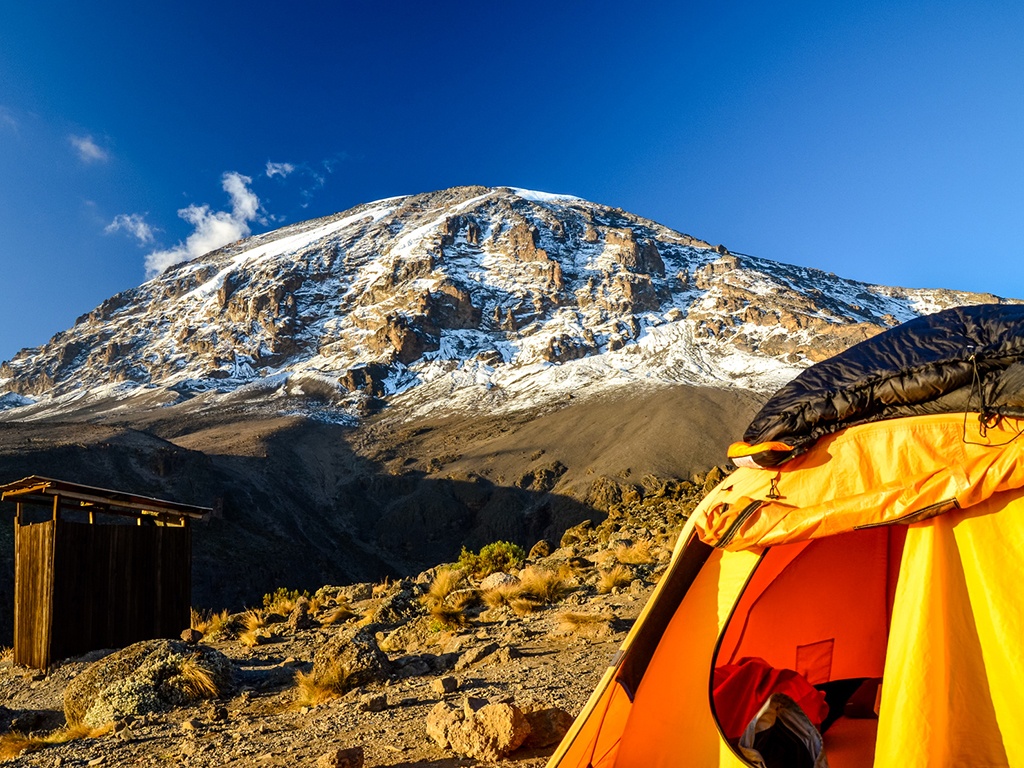 Find the tour to go: The 5 famous hikes in the world to do
GR Tour du Mont-Blanc (France)
Mont Blanc is known all over the world. But, do you know you could go around it? A circuit of more than 200 km, starting from the Houches and traversing beautiful landscapes between ice, granite, waterfalls, torrents, pastures, etc. 10 days of walking in France (Savoie and Haute-Savoie), Switzerland and Italy. We advise you to make this Great Walk between the end of June and the beginning of September.
Appalachian Trail (United States)
You dreamed of knowing what was the longest hike? This is the Appalachian Trail, located in the United States. More than 3,500 km long, it crosses no less than 14 states across the Appalachians: from Georgia to Maine. For the more experienced, you can browse it in one season.
Grand Canyon Hiking (Usa)
I think you know the Grand Canyon in the United States. It's an original landscape to see at least once in your life. You then travel 70 km in the heart of the desert, for 4 to 6 days. But, know that there are several other trails more or less long and difficult.
Trek to Everest Base Camp (Nepal)
Everest is the highest mountain in the world. A 110 km hike will immerse you in Buddhist tradition with the sherpas (Tibetan ethnic people) of the base camp and monasteries. But the icing on the cake is the beautiful view from the heights. A trek to do from March to May and from September to December.
Ascent of Kilimanjaro (Tanzania, Africa)
Kilimanjaro is also called "The roof of Africa". This 40 km long hike will take place in the heart of glaciers, tropical forests and lava formations. Be careful, it's a pretty difficult trek.
Choose your bivouac equipment for hiking
The equipment to have for your bivouac
The bivouac is useful when you go hiking over several days. It is all the more important if you are in a hostile environment. Protection and comfort are the watchwords of a successful camp. You can rest from your long walk, but also eat there. Here is a checklist of material for your bivouac. However, you can add equipment depending on your needs and the location of the camp.
Small tent a place,
Sleeping bag adapted to the night's outdoor temperature,
Self-inflating mattresses,
Rechargeable headlamp and/or flashlight,
Survival blanket,
Mosquito nets and other insect protections,
Emergency whistle,
Emergency kit,
Firestone to eat hot and warm up,
Knife, especially to light a fire,
Food-style utensils.
A portable solar panel for your survival
On a hike alone or even with several, it is possible to seriously injure yourself. So your smartphone is useful to call for help and save you. However, today's phones with all sophisticated applications quickly deplete the battery. There's a solution for you! Don't leave without your USB solar panel.
This portable charger not only recharges your mobile, but also all your devices with a USB port: GPS , camera, tablet, GoPro, headlamp or torch, powerbank, etc.
In short everything that charges via USB cable.
Powertec advises you to opt for a flexible solar panel (new high-performance technology) for several reasons:
It is unbreakable,
Silent,
Water resistant and used in all weather conditions (rain, snow, cold, heat, etc.) even the most extreme,
Foldable and can attach to the backpack or tent,
Performant and lightweight  (less than 200g)
The solar charger is the best way to generate electricity for free and without effect on the environment. It is totally eco-friendly while creating CO2-free energy.
Find out about the risks before your hike
Weather-related risks
Cold weather can be the biggest enemy of hikers. If the temperature drops with unsuitable clothing, then the extremities of your body cool down, causing hypothermia or frostbite in the most extreme cases. Consider wearing suitable cold clothing, including a cap, scarf and gloves. Also beware of fog, because in this case you can easily get lost or injure yourself.
The second enemy, the sun for its painful sunburns and sunburn! Wearing a hat and sunglasses (category 3 or 4) are the order of the day. Don't forget to wear sunscreen index 50. If you are hiking in high heat (such as in the desert), plan a sufficient amount of water.
Our advice, check the weather before you go hiking.
Land-related risks
Before your hike, study the risks associated with the terrain to limit injuries: possibility of avalanche, degree of slope, nature of the soil (marshy, crevices, stones, torrents, etc.). If a slope is too steep, you may fall and hurt yourself, or even fall into the void. In addition, if your ride is in the snow, at a certain altitude and off piste, then bring an avalanche victim detector (DVA), a snow shovel and a probe.
Altitude risks
The altitude in the mountains can be very dangerous and cause acute mountain sickness (MAM), as the oxygen level in the air decreases. Symptoms include headache, nausea and vomiting, increased heart rate, dizziness and difficulty breathing. This can lead to pulmonary or cerebral edema or even worse coma or even death. If you suffer from it, get down quickly.
For more infos, just check www.powertec.fr/en