Don't run out of batteries with banks power.
Has it ever happened to you that your electronic device stops working due to lack of battery, and that at the worst moment? It happens at least once in your life, because these accessories are getting better and better. It's annoying. But, I found the solution for you. The external battery, also known as banks power, will recharge your daily devices to better enjoy the good moments that are offered to you. Lightweight and compact, this portable charger can be easily stored in a bag without weighing you down.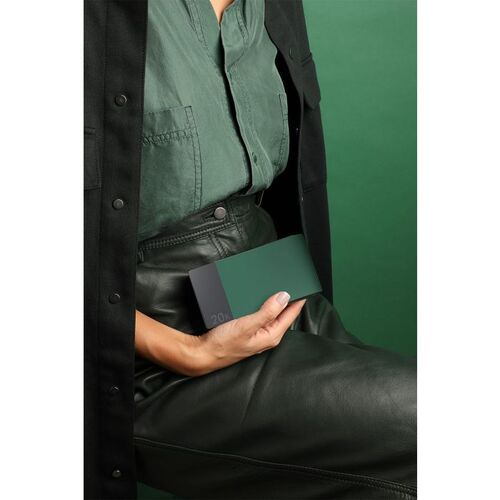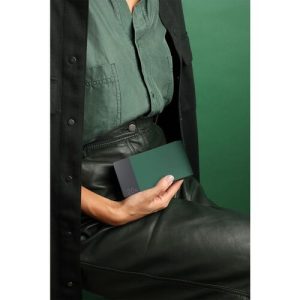 Why is it worth using a banks power?
A power bank is a lifesaver when some of your electronic devices run out of power. This portable battery can recharge, no matter where, all mobile accessories equipped with a USB port and a lithium battery:
smartphone,
iPhone,
laptop pc,
tablette,
camera,
games console,
boombox,
GPS,
mp3 and mp4 player,
GoPro,
electronic cigarette,
In short, all everyday or outdoor objects that can be recharged with a USB cable.
> Discover our wide range of powerbanks
But, how does the banks power work?
First, at home, recharge your smartphone external battery using a standard power outlet or a computer via USB port. Then, when you're out and about, simply connect your device to your backup battery with the USB cable. It's child's play! Be careful, if you use the powerbank while it is charging, then the charging time will increase. It is recommended to discharge it completely and recharge it once a month to increase its life span.
Your battery charger, a careful choice according to your needs
The iPhone external battery comes in various shapes, sizes, materials (aesthetics) and recharge capacities (mAh) depending on your use and your needs. Indeed, the first thing to know when choosing your powerbank is to ask yourself what kind of devices will be recharged, how many and especially how often. From there, you select the charger whose capacity of recharge corresponds. Backup batteries have a capacity of between 5000 and 50,000 mAh.
Recharge a single mobile: 5000 mAh,
Charging two mobiles: 10,000 mAh,
Recharge a tablet: 15,000 to 30,000 mAh depending on the model of your device,
For outdoor accessories during a multi-day hike: 10,000 to 30,000 mAh depending on the desired weight (and yes, the more capacity a battery has, the heavier it is).
The charging time of the Powerbank depends on its capacity, but generally varies between 2 and 6 hours. Some of them allow charging 2 devices at the same time.
Your portable solar panel, the essential complement to your mobile battery
Don't have a power outlet or computer handy, especially when hiking for more than a day? However, you have a portable solar panel Powertec bought before leaving? Know that your portable external battery can very well be recharged with your solar charger via USB cable.
Discover the Powertec power banks : quality finish, compact, light and design. A powerbank for all your adventures!